The online Game Closet provides many free games that students and educators can utilize to enhance the classroom experience or to practice concepts at home in a fun, low-pressure way.
The Game Closet is accessible through the online Resource Library for middle school and high school teachers and students. 
Teachers: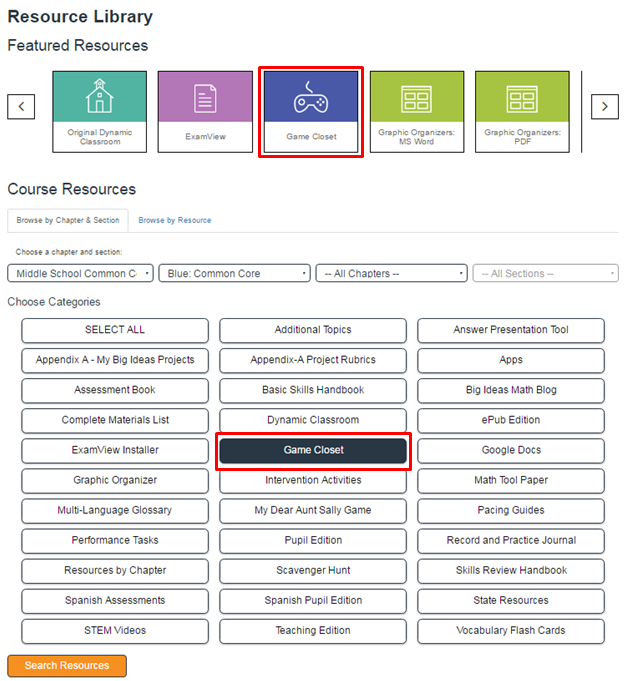 Students: 

Big Ideas Math has created a Game Closet for both middle school and high school.
The following image is from the middle school program.