Click your name in the top-right corner of the website, and then select "Class Management."

Click "View" next to the class you wish to edit. Once the students appear in your classroom, you may enter a Student ID for the selected student. Once you enter in the Student ID, select "Save Changes".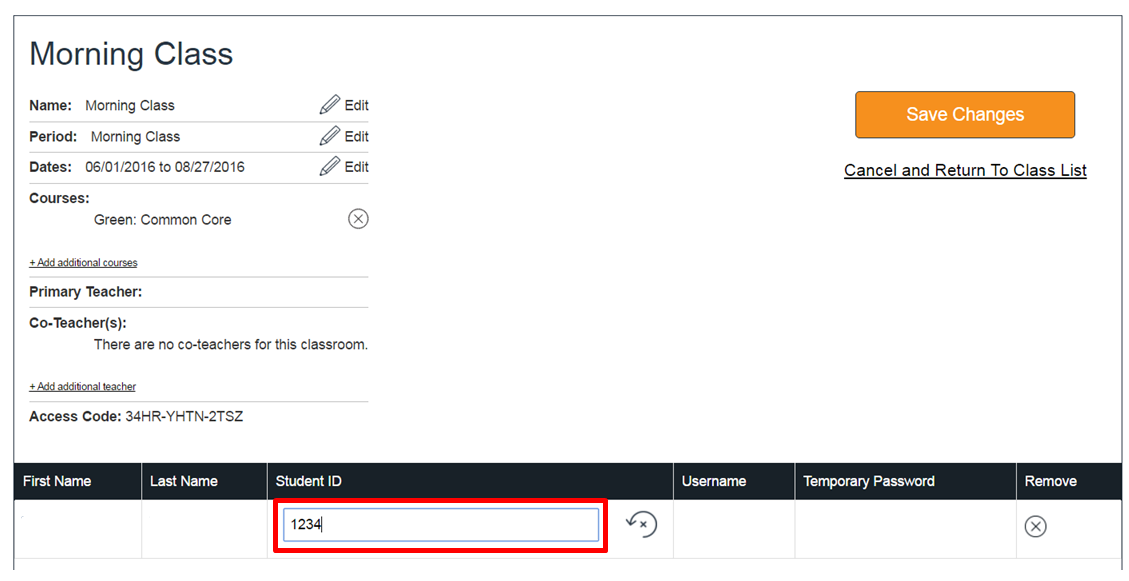 The ID will now appear with that student's information. Repeat for each student that requires an ID.